LCI - 5 global causes of interest around the world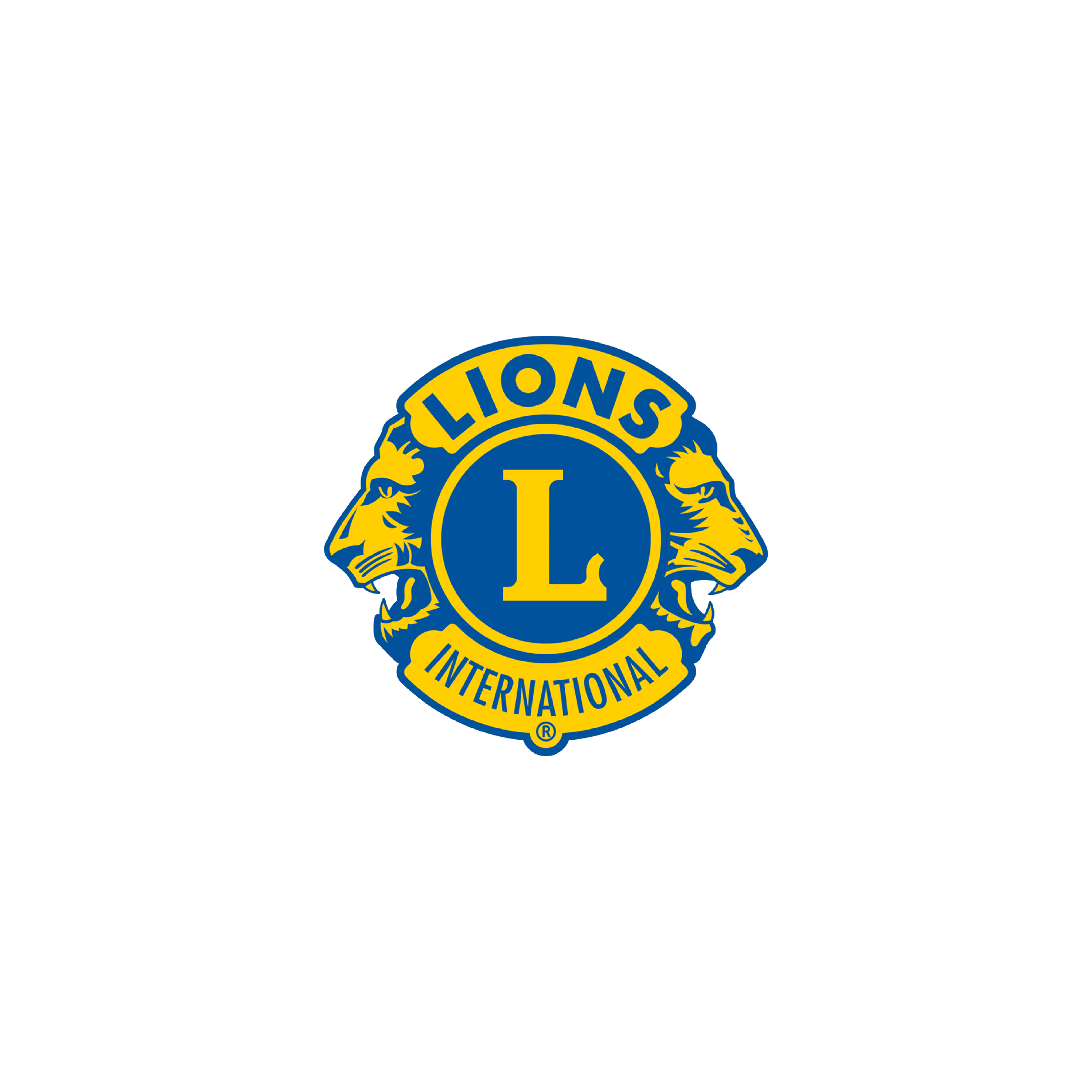 LCI / LCIF
"Kindness in Action"


Mission
The mission of Lions Clubs International Foundation is to support the efforts of Lions clubs and partners in serving communities locally and globally, giving hope and impacting lives through humanitarian service projects and grants.


History
Service has been the hallmark of Lions Clubs International since it was founded in 1917. It is the world's largest service club organization with 1.3 million members in 205 countries and regions. Lions Clubs International Foundation (LCIF) was begun in 1968 to take that service to new levels by tackling global problems as well as assisting Lions with large-scale local humanitarian projects. Through LCIF, Lions meet the needs of their local and global communities. LCIF has evolved to become an internationally recognized humanitarian organization and the largest blindness prevention organization.
1968 founded with the purpose to support efforts of Lions Clubs
1972 first grant issued to support Lions Clubs in Dakota (USA) after severe flooding
1973 Melvin Jones Fellowship program is created as a means for donors of U$ 1 000 to be recognised
1985 first Major Catastrophe grant toward the earthquake in Mexico
1986 Progressive Melvin Jones program is established to give Lions a way to extend their commitment and support to LCIF
1990 SightFirst program is launched and goes on to prevent serious vision loss of more than 30 million people. Lions Clubs raise more than U$ 145 million for the campaign
2001 LCIF begins partnership with Special Olympics International to provide vision screening to athletes through the Opening Eyes program
2005 Campaign SightFirst II kicks off and Lions Clubs raise more than U$ 200 million
2007 LCIF is named the # 1 non-governmental organisation in the world, with which to partner
2017since its founding in 1968, LCIF has supported more than 13 000 grants totaling more than U$ 1 billion
2019 LCIF has received a 4-star rating from Charity Navigator for the eighth year in succession putting it in the top 4% of all non-profits with accountability, responsibility, and transparency.
Global Causes
Every journey begins with a single step; one act of service, one encouraging word, one gift of generosity, is often all it takes to bring hope where it's needed most.
Through the efforts of Lions Clubs, LCIF supports five global causes that present significant challenges to humanity.

Melvin Jones Fellows as recognized by Windhoek Lions Club
Through a donation of U$ 1000 to LCIF the following people were recognized for their unselfish efforts in service to their respective community and invited to become a Melvin Jones Fellow (MJF):

Fritz Koopman
Fritz Koopman is the founder of the Childrens' Education Centre, a home for orphans and vulnerable children in Usakos.
The Childrens' Education Centre is a totally privately funded set-up; and mainly personally from Fritz Koopman or funds personally raised by him through his own efforts. (He undertook a 5000km hike through Europe, raising awareness of the orphans and vulnerable children in Namibia.)


Regina Katjioungua
Hephata is a 4-bedroom house in the heart of Katutura, where a voluntary nurse/matron, who herself is terminally ill, has taken on the job of looking after a group of desolate people who know no home other than Hephata. The residents at Hephata all suffer from mental retardation and in many cases also schizophrenia. Her name is Regina Katjiougua
Through the German Lutheran Church, the Lions Club Windhoek was approached to assist with this project and, having acquainted ourselves with the administration and daily management of Hephata, we did not hesitate for one moment to support it in any way we could.
Jutta Rohwer (MJF)
Jutta Rohwer was a nurse and director of the Namibian Red Cross and started Katutura Projekte with a group of local women in the beginning of the 1980's. Amongst these were a school feeding project, a welfare office with a community hall, a day care centre for children in Katutura, Rehoboth and Ovamboland. The projects developed over the years to become a national humanitarian organisation, which was financed through the Deutsche-Namibische Gesellschaft and many private donors. She started many soup kitchens as well as handicraft workshops for single women who then sold their products at the Namib Craft Centre in Windhoek as well as in the Swakopmund shop, Kubatsirana. The Windhoek Lions got to know Jutta Rohwer through her Soup Kitchens and admired her selfless work and enthusiasm. It was with great pleasure to present her with the Melvin Jones Fellow. Sadly Jutta Rohwer passed away too early due to a terminal illness. She supported her projects till the end. Her daughter, Anja Rohwer has continued with her work.


Ulrike Behrens
Started serving the Lions organisation as a Leo in 1987 and held all portfolios, being secretary, treasurer and President. As a Leo one can only serve till the age of 28. Up until then there were no Lady members in the Windhoek Lions Club. Ulrike was one of the first ladies to join the Windhoek Lions in 1991. She has also served all port folios including serving as President twice. She has a passion for Lionism and has also been responsible for numerous service and fundraising projects in her club. For this reason the members presented her with a Melvin Jones Fellow at the 50th anniversary celebrations of the club in 2008.

Johan van Rensburg
Started serving the Lions organisation in 1985, he has served all portfolios including serving as President in 3 different Lions clubs. He was a Charter member and awarded a 100% President achievement award. Having also served as District Cabinet Secretary and Zone Chairperson, he dedicated more than 35 years towards serving the community, the members presented him with a Melvin Jones Fellow at the Multiple District 410 Convention in 2014 by Past International President Dr. Wing Kun Tamat.

Michelle McClean
At the 2014 Multiple District 410 Convention, Michelle McClean was invited to the Melvin Jones Fellowship after having been nominated as "Citizen of the Year". Michelle McClean, Namibia's first (and to date only) Miss Universe.


Holger Sircoulomb (PMJF)
After having served as District Governor for District 410 A in 2007/2008 and Council Chairperson for Multiple District 410 in 2014/2015 and having dedicated close to a quarter of a Century toward serving the community through the Windhoek Lions Club, his club members bestowed the Progressive Melvin Jones Fellowship upon him.

Annelle Zietsman
Annelle is the Head of the Oncology Department at the Central Hospital and has dedicated most of her profession life to treating cancer patients, who in many instances are terminally ill. She shows empathy, compassion and always makes herself available to lend an ear to her patients who are facing life threatening disease. Despite having to deal with death on an almost daily basis her personality and demeaner does not reflect the hardship she endures with her patients. She is a deserving Fellow.
Radio Wave
When Robin and Christine, the founders of Radio Wave, were nominated to become Fellows of the MJF, in their true nature, they gracefully declined in the belief that they were underserving. However, their dedication in serving the community is epitomized by committing Radio Wave to creating awareness and brining relief to where such is needed.
The Windhoek Lions Club in its pursuit to serve has benefitted from such generosity on many an occasion and did not hesitate to recognize Radio Wave as a Corporate Citizen of the MJF.

Huipie van Wyk
Huipie became the Managing Director of Side by Side Early Intervention Centre in 2017. As a mother of a child with a disability herself she has served the community through this organisation by advocating for children with disabilities. Through the advocacy Huipie and her team has reached many communities in Namibia and mobilised resources to serve the needs of the child with a disability and the parents. She is using her 8 years experience with her daughter and all the resources she have gathered to create a sustainable environment of inclusion for every child with a disability.
The Windhoek Lions Club has also registered as a 100% contributing Club at U$ 25 per Club member
· 2017/2018 100% contributing Club
· 2018/2019 100% contributing Club
· 2019/2020 100% contributing Club
· 2022/2023 100% contributing Club